MAPP Benchmarking and Best Practices Conference
Plastics Business
Registration
Early bird registration EXTENDED to Aug. 20 for Plastics Business readers.
MAPP MEMBERS:
$595 Before Aug. 20 / $695 After Aug. 20
NON-MAPP MEMBERS:
$895 Before Aug. 20 / $995 After Aug. 20
GROUPS OF 4 OR MORE:
$495 Before Aug. 20 (per attendee) / $595 After Aug. 20 (per attendee)
The annual Benchmarking and Best Practices Conference, sponsored by the Manufacturers Association of Plastics Processors, is a no-nonsense business exchange designed to provide profit-impacting information to senior executives in the plastics manufacturing industry. This year's conference will take place Oct. 16-17 at the JW Marriott in downtown Indianapolis, IN.
This year's theme – LEADERSHIP UNLEASHED – is designed to inspire, motivate and educate processors on how to improve the positive influence they have on the people around them. Becoming better is not something that just happens. Good leaders continually work to make themselves better, and the 2014 Benchmarking and Best Practices Conference will allow plastics leaders to do just that!
Learn more at www.mappinc.com/conference.
Featured speakers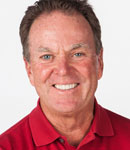 Jack Daly is one of the most sought-after public speakers on the topics of sales, sales management, customer loyalty and personal motivation. As the only returning keynote speaker in the 14-year history of the Benchmarking Conference event, Daly will deliver his newest material on how organizations can improve their sales penetration substantially with current customers. Attendees will be motivated to take action as Daly has an incredible way of positively influencing those who are open-minded and ready to implement new concepts and innovative methods of improvement.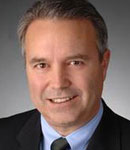 Jeff Mengel specializes in working with clients in the plastics industry, including injection molders, mold builders and related services. He has 30 years of experience in operational and strategic planning, inventory control, scheduling, forecasting and costing, as well as tax planning and financial statement preparation. Annually, he leads the Plante & Moran Plastics Industry Team's North American Survey of the Plastics Industry – a benchmarking survey and statistical analysis of the plastics industry. This NAPIS Report will be presented at the conference, and a copy will be given to each attendee.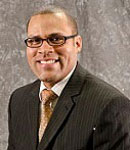 David Nelson is a master trainer for Vital Smarts in Crucial Conversations, Crucial Accountability, Influencer Training and Change Anything Training. He has a unique ability to help teams implement crucial skills for increased communication, production efficiency and collaboration. Nelson's energetic training approach keeps participants active and motivated to practice the skills they learn.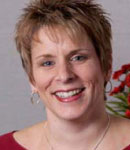 With over 25 years of experience in benchmarking, performing operational assessments and leading strategic planning sessions for companies across the globe, Laurie Harbour works closely with small- to medium-sized automotive suppliers, manufacturing companies, polymer processors and their supply chains to ultimately increase the health of their businesses. Harbour will deliver both strategic and tactical information about trends in production and best-in-class practices used by industry leaders. Her strategic transformation process has been used by members across the United States to achieve sustainable improvements, ultimately mitigating risk and improving long-term profitability.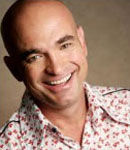 Troy Hazard is a serial entrepreneur who has founded eleven businesses over two decades and has consulted with countless successful companies over the last 25 years. It's this exact experience that gives him such great value as a Certified Speaking Professional (CSP). Hazard's lessons from the edge provide attendees with potent and refined tools to apply to their own businesses. He is the host of two national network business television shows in Australia and currently has his own TV talk show in the US, "Gettin' Down 2 Business," which airs in 35 million homes each week. He also is co-host on "The Big Biz Show" on the CBS Talk Radio Network and is author of the book Future-Proofing Your Business – real life strategies to prepare your business for tomorrow, today.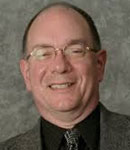 Known for information-packed and data-driven presentations, blending humor with detailed forecasts of economic trends, Dr. Chris Kuehl will entertain and inform all audience members on how political, economic and social forces will impact manufacturing businesses.
Conference schedule
Wednesday, Oct. 15
5 p.m.
Industry Welcome Reception
Thursday, Oct. 16
8 a.m.
Benchmarking and Best Practices Conference Kick-Off
8:05 a.m.
Why Leadership-Driven Companies Have the Best Margins (Troy Nix)
8:30 a.m.
Being the Exception: Creating the Competitive Sustainable Advantage (Jack Daly)
10 a.m.
Peer-to-Peer Engagement and Technology Introductions
10:30 a.m.
Industry Engagement Sessions
A – Manufacturing Practices that Matter
B – Data and Trends for Best-In-Class Plastics Processors
C – Additive Manufacturing and its Impact on Profits
D – Impacting Insurance Costs with Proven Wellness Plans
E – Cyber Crime is at Your Door Step
F – Plastics Executive Strategies for Dealing with OSHA
11:15 a.m.
What the Future Holds for Manufacturing and Decisions Executives Must Make (Dr. Chris Kuehl)
12:15 p.m.
Lunch
1:30 p.m.
Round Table Discussion by Functional Area
• Human Resources
• Operations
• ERP / Information Technology
• Presidents and Owners
• Sales and Marketing
2:30 p.m.
Peer-to-Peer Engagement and Technology Introductions
3 p.m.
Macro Trends that Will Impact Polymer Manufacturing
3:50 p.m.
How Great Leaders Use the Power of Influence and Win! (David Nelson)
5 p.m.
Reception / Exhibitor Interactions
Friday, Oct. 17
8 a.m.
Speakers Bureau
A – Technology for the Production Floor
B – Trends and Methodologies to Protect Business Operations
C – Next Generation Design – How Simulation Impacts Production
D – Enriching Your Business for the Next Transition
9 a.m.
Change in the Education Paradigm – a Student-Run Enterprise
9:45 a.m.
Industry Ignite Sessions
1) Cyber Crime
2) Steps to Changing Culture
3) How I Continually Improve My Knowledge Base
4) Advantages of Using Learning Management Systems
10:30 a.m.
The Domino Effect of Service and Servant Leadership (Troy Hazard)
11:45 a.m.
Conference Close

Schedule subject to change